Vegan Silk Scarf, Coastal Dreaming
PRODUCT DETAILS
Whether you're draping it in your hair, wrapping it around your neck, or just slinging it on a bag, this vibrant, perfectly-sized vegan silk scarf will instantly transform your look.
Fabric & Care
Gentle machine wash. Do not bleach. Line dry out of direct sunlight, do not tumble dry. Touch up with cool iron inside out. Avoid rough surfaces.

Thickness
Lightweight
Heavyweight
Softness
Rough
Super Soft
Breathability
Waterproof
Breathable
Sustainability 🍃
Environmentally Responsible
This item is printed with high-quality carcinogen-free pigment inks. No cancer-causing chemicals and undesirable surfactants.
Sustainable Production
Life Apparel's vetted local and international production partners produce limited quantities of each model, ensuring exclusivity and preventing overproduction.

Eco-Friendly Packaging
No plastic! Our products come in kerbside-recyclable or home compostable mailers, with deliveries through Australia Post supporting carbon-offset projects that reduce emissions.
If we come together we can learn how to take care of the waterways, sea and the land using traditional methods and save our environment.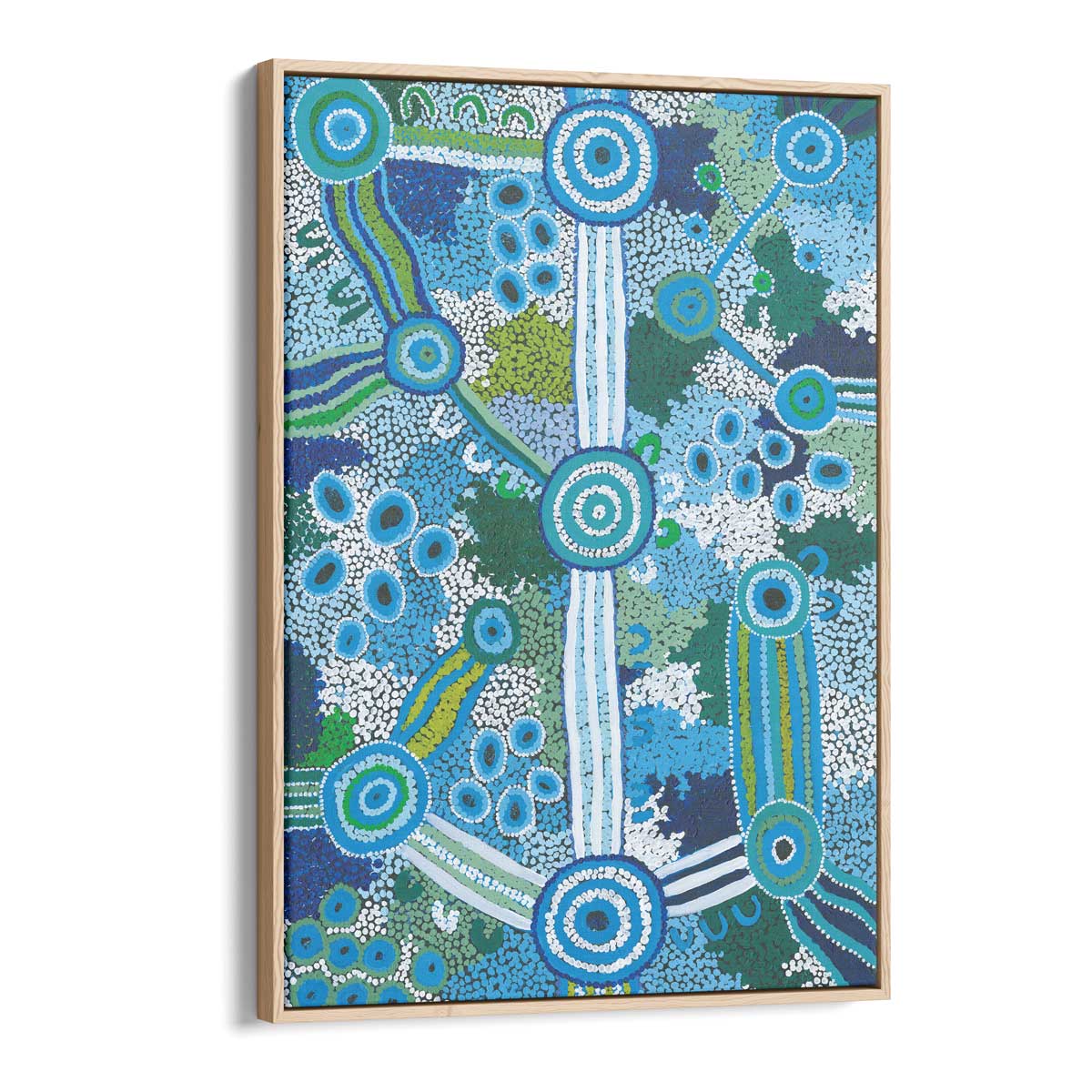 Coastal Dreaming
Created by First Nations artist Emma Hollingsworth, a Kaanju, Kuku Ya'u and Girrimay woman, currently residing on Turrbal Country.

The artwork represents the communities along the coast, and the mob within those communities. All of the communities are connected by lines, or "tracks" which are either walking tracks or tracks made by boats, as people go from island to mainland.

Coastal clans thrive as the tropical climate provides an abundance of fresh water, and the sea provides plenty of fish or 'minya' making for a healthy diet. Indigenous people have always fished sustainably and taken care of the land properly. If we come together we can learn how to take care of the waterways, sea and the land using traditional methods and save our environment.
received quickly and lovely
The scarf I received has a blue border around the painting print unlike in the photo and seems bit darker blue. Otherwise it is as beautiful and silky as expected from the quality of the last one I ordered and had to immediately buy one more. Thank your for producing such lovely products sharing amazing indigenous designs. Today was like Christmas.
So lovely to hear Anita, your feedback is so valuable to us! We are in the process of updating the photos on our website. We are thrilled to hear that you love your new scarves. We hope you enjoy them for years to come!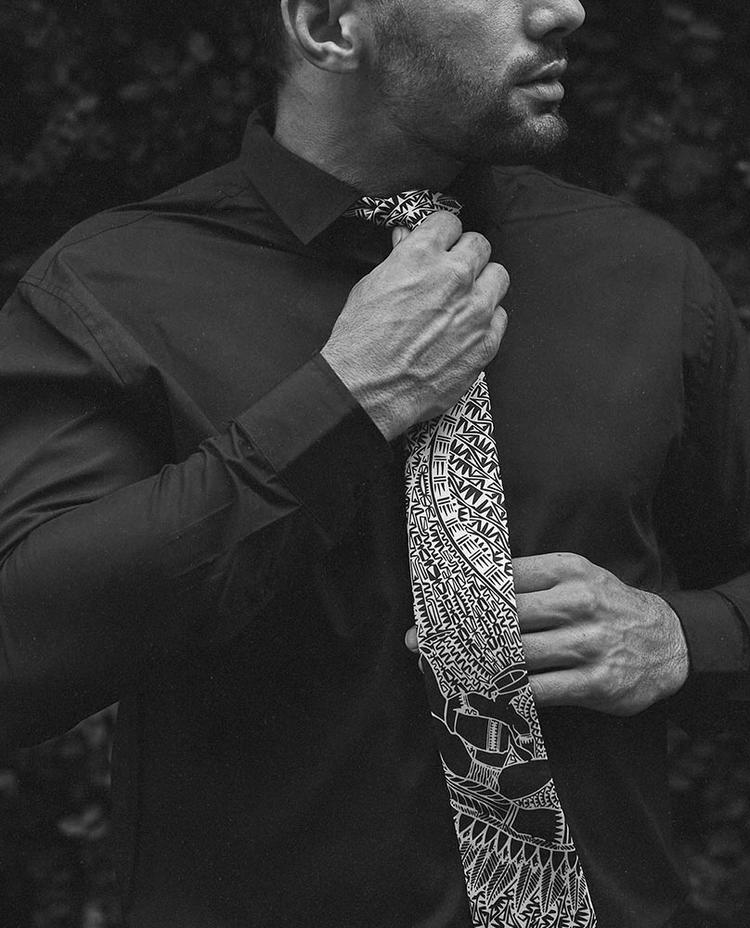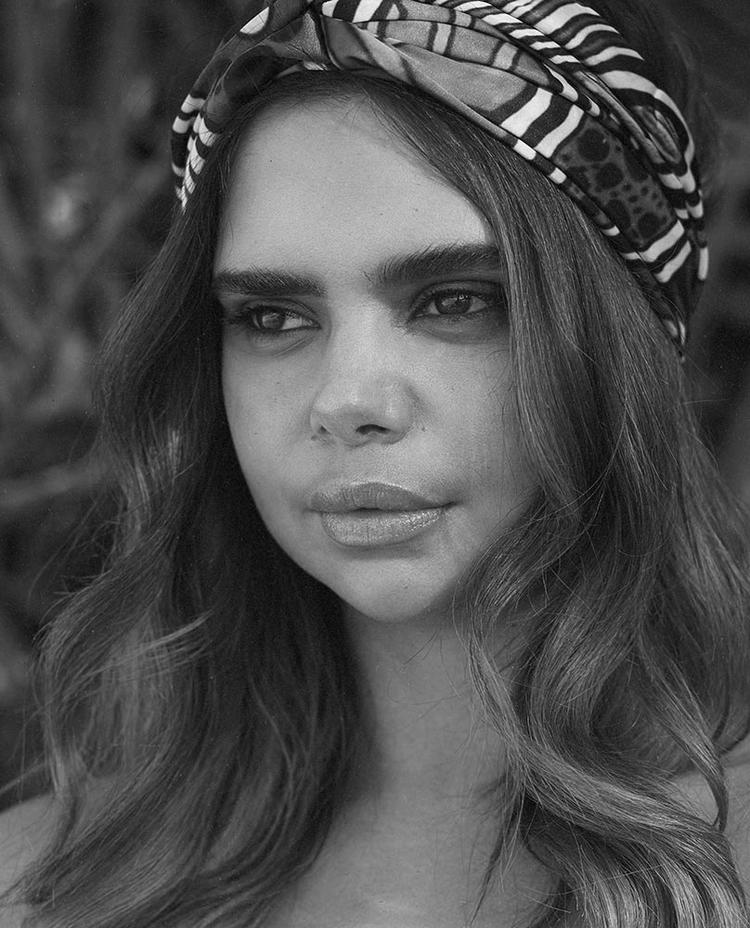 E S T . 2 0 1 4
Authenticity
Life Apparel is a proud, long-time member of the Indigenous Art Code, a system to preserve and promote ethical behaviour in Aboriginal and Torres Strait Island art.
Today, and every day – we exist as a messenger and vessel for First Nations Artists. Built on diversity and inclusion, collectively we strive to amplify Indigenous voices, accelerate social change and start important conversations through fashion. As an Australian-owned boutiqe label and proud allies, Life Apparel nurtures supportive, empowering and inclusive environments for everyone.
Cultivating an environment where all voices matter, and where our differences are celebrated and part of who we are.