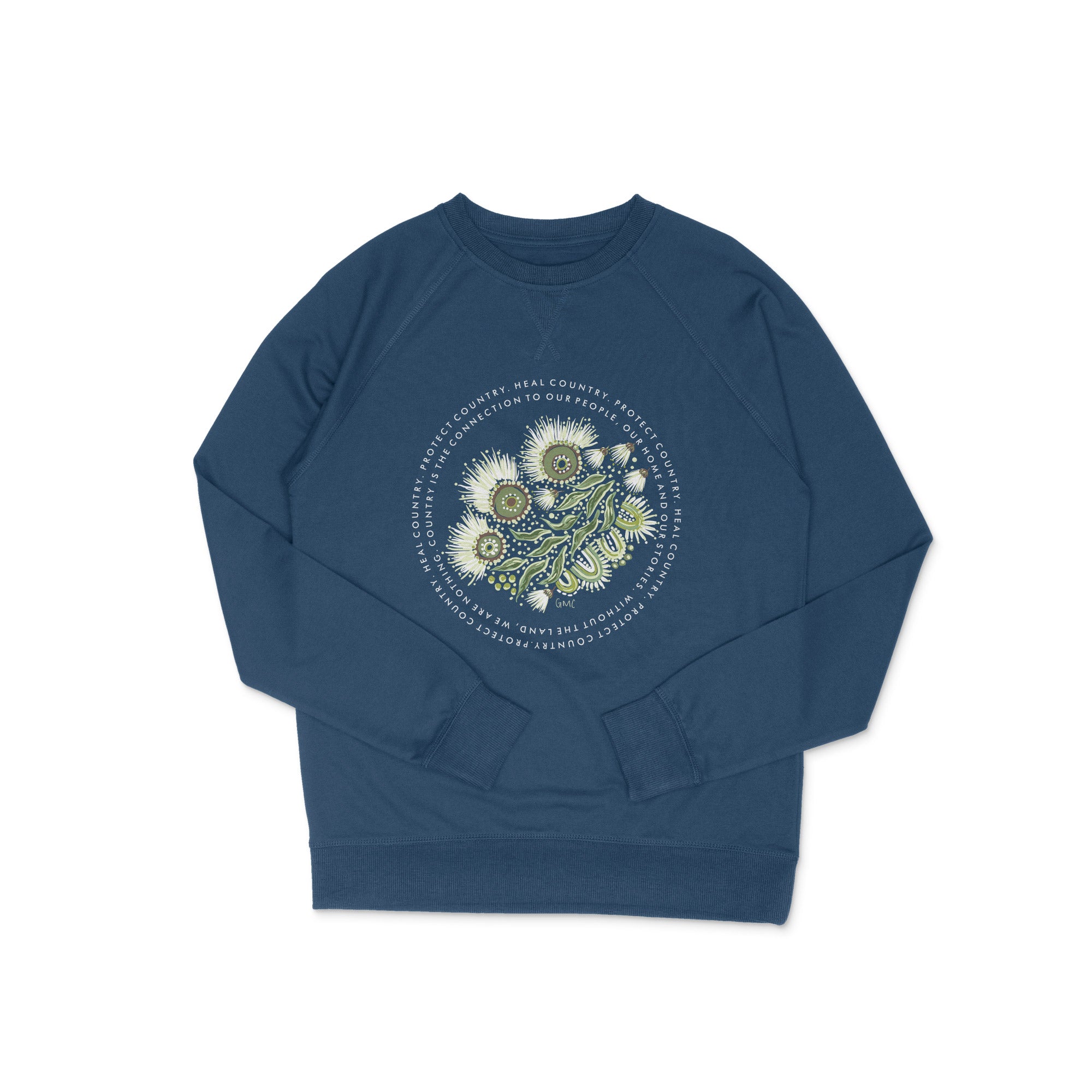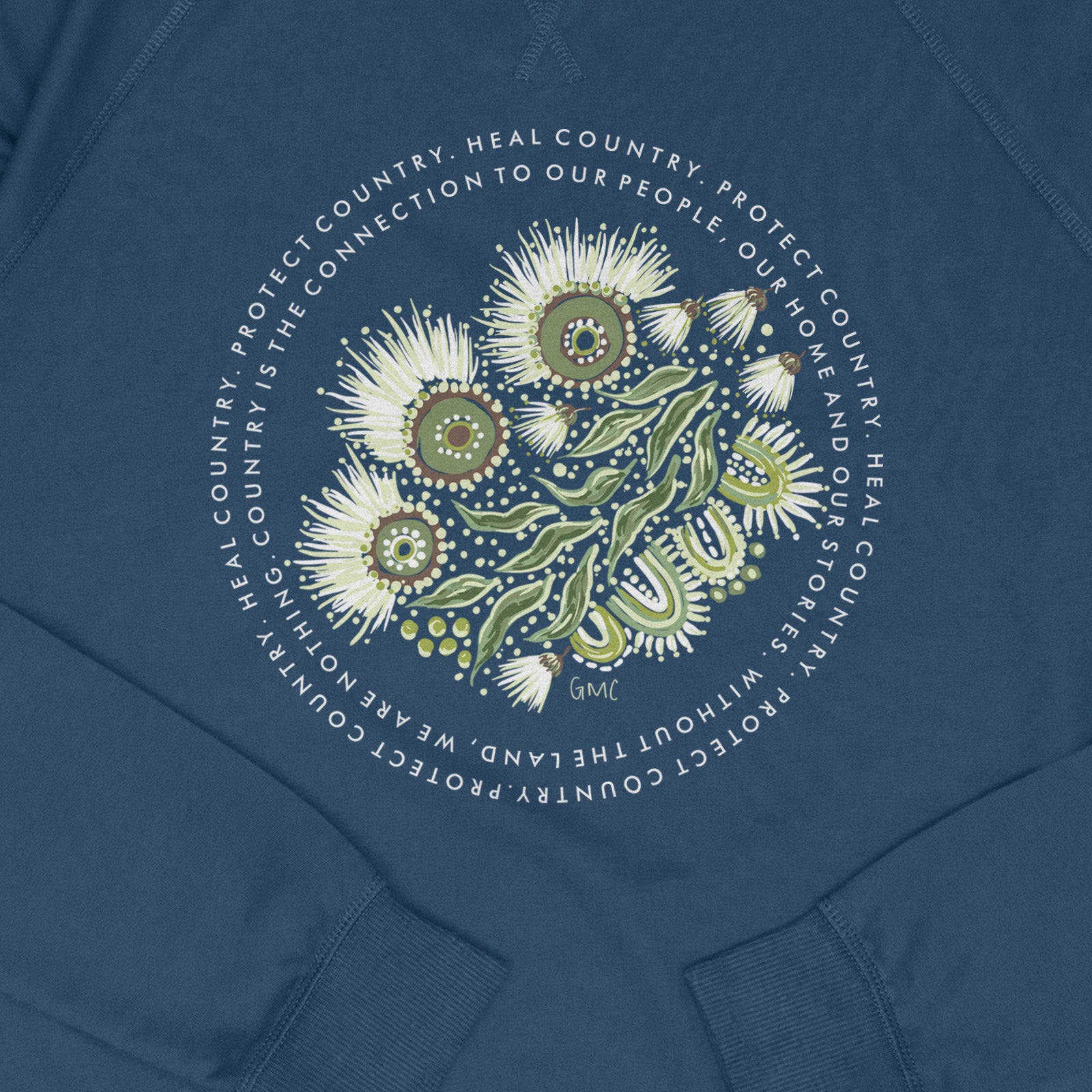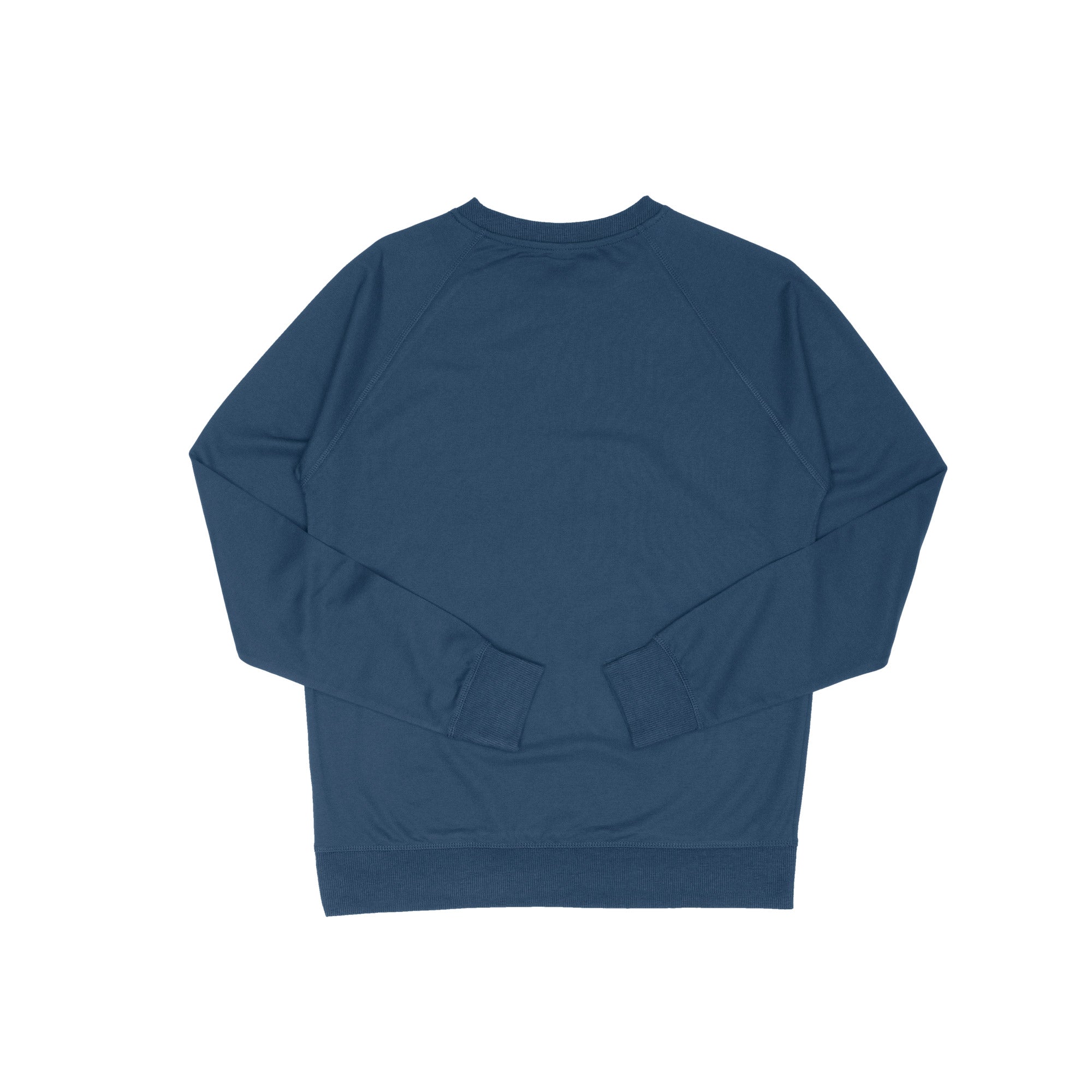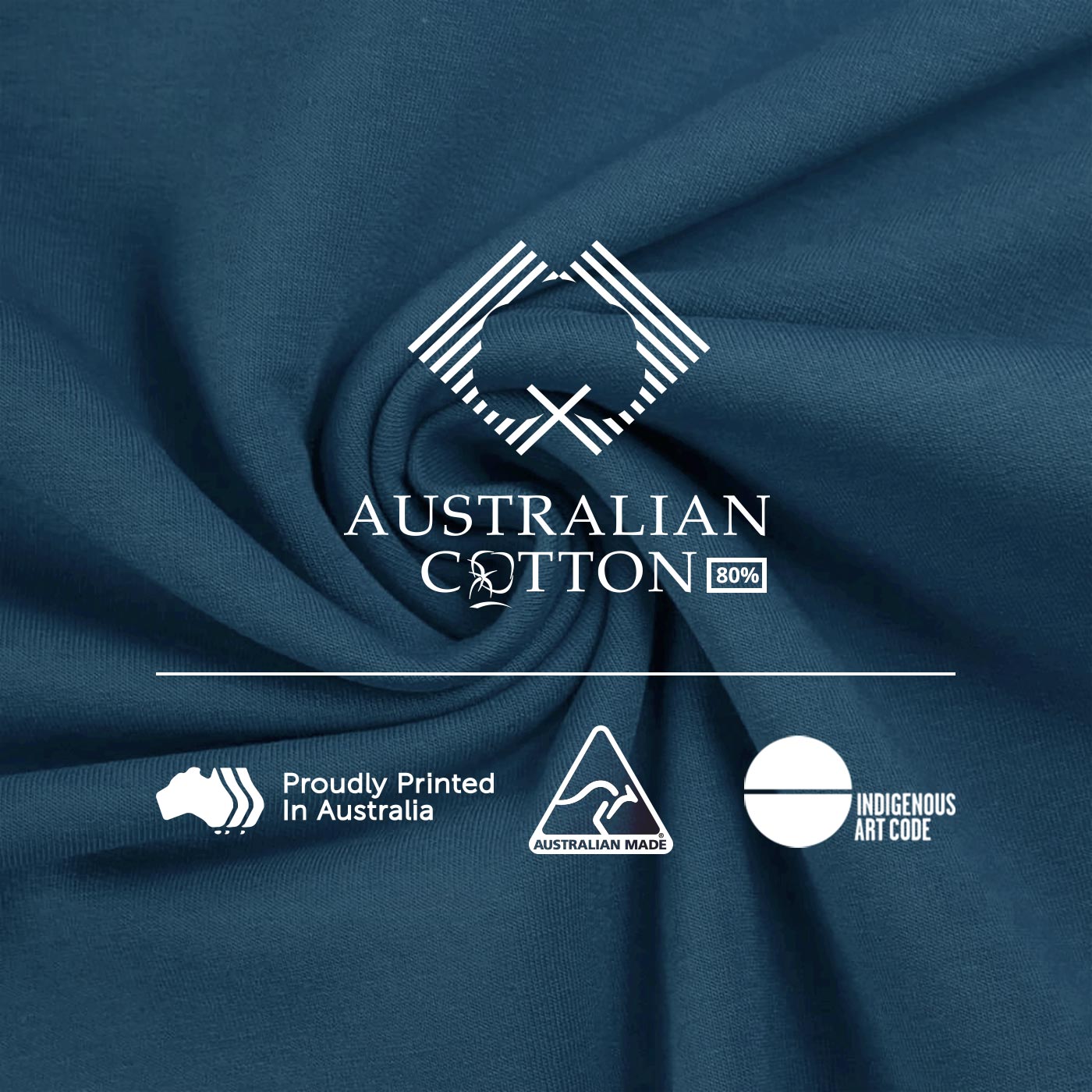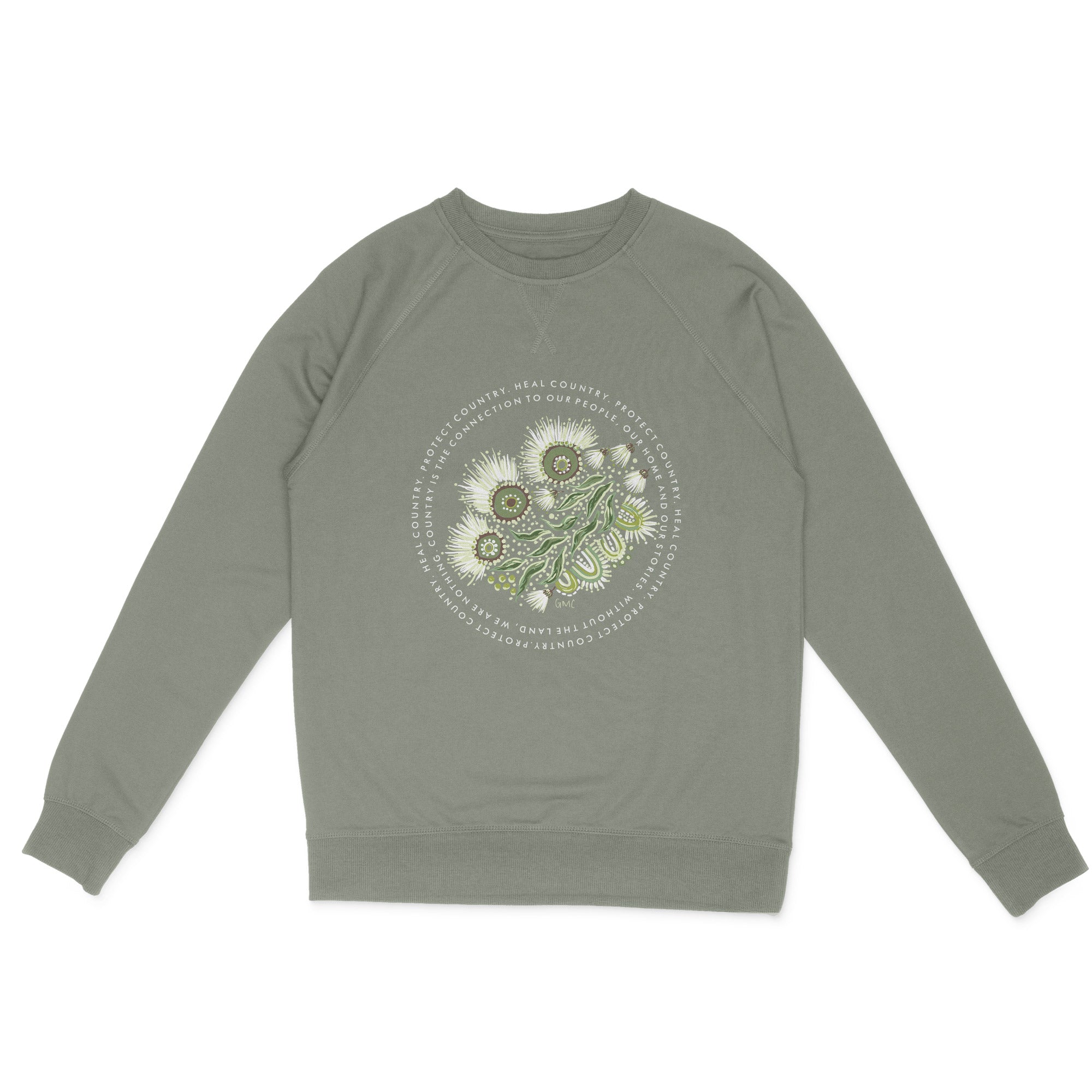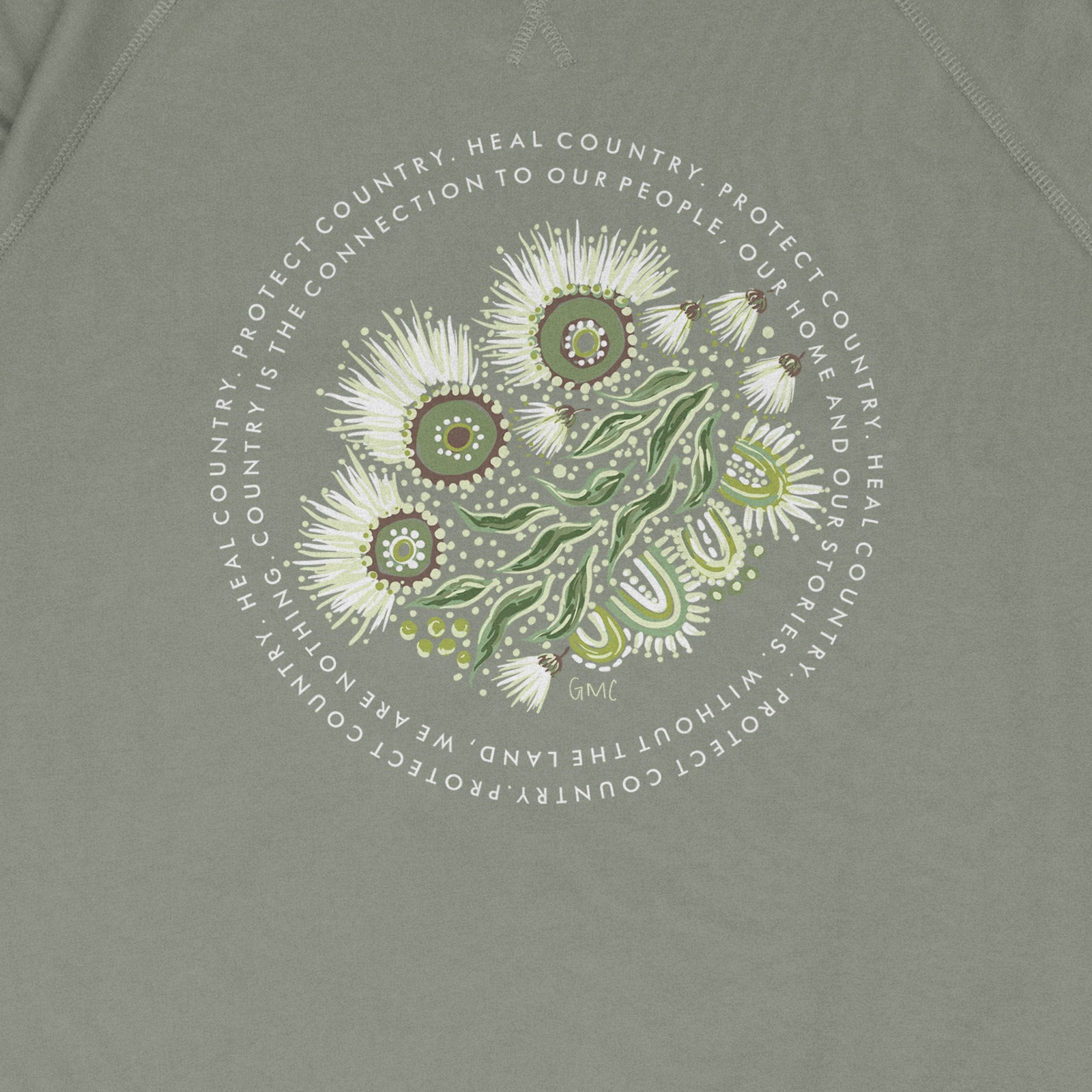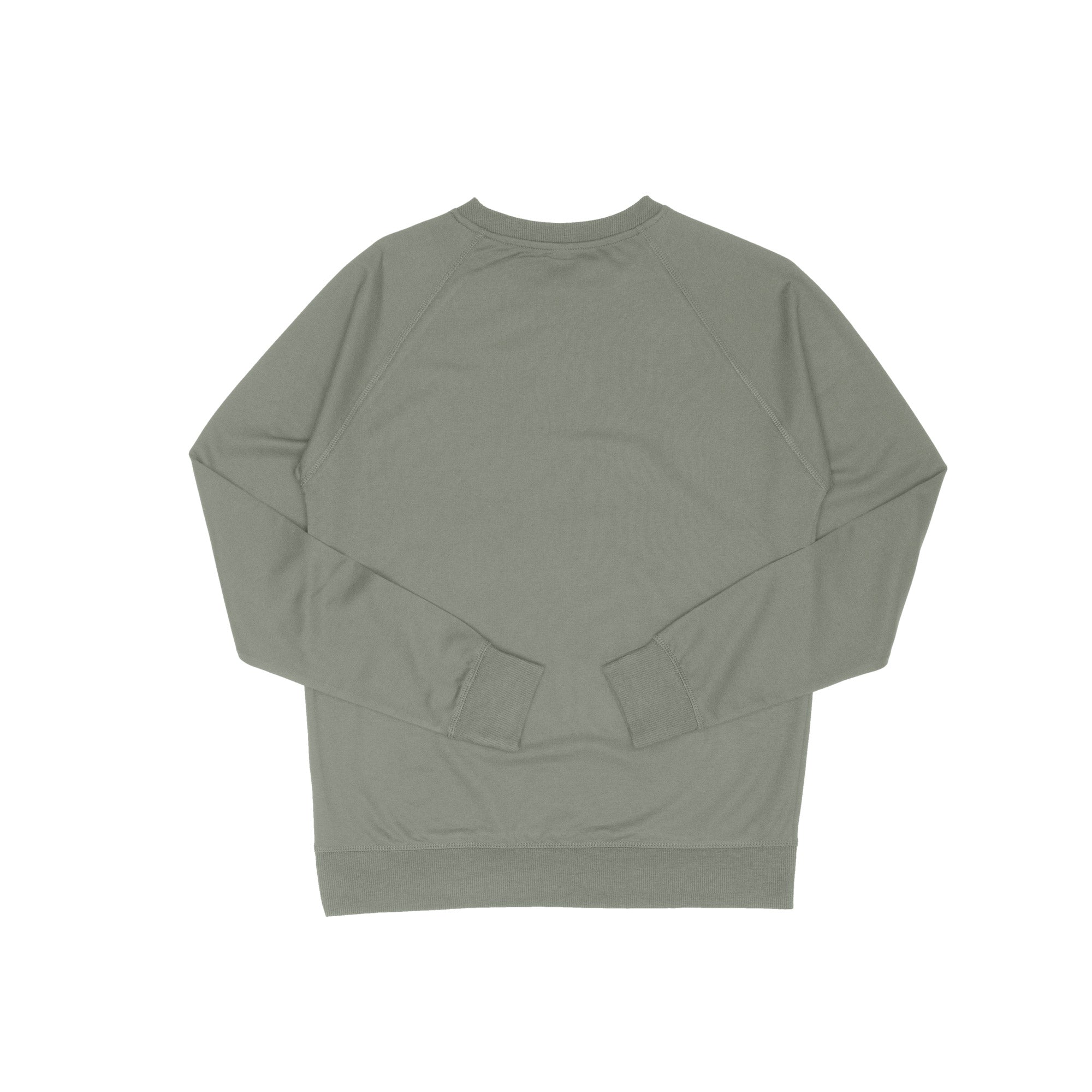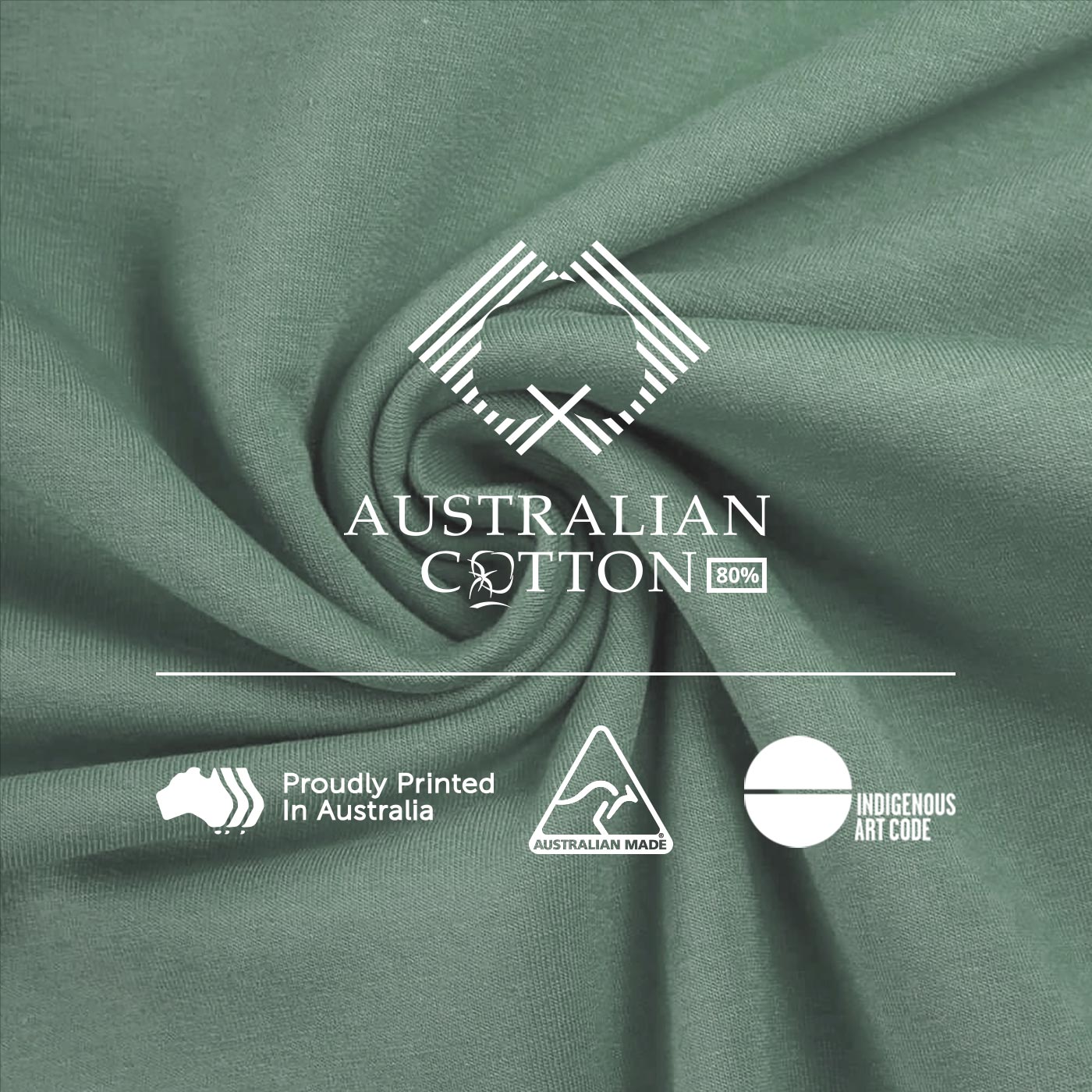 Crew Neck Jumper, Protect Country!
PRODUCT DETAILS
Brighten your wardrobe with a splash of colour and make art a daily affair. This soft, locally decorated cotton jumper is your go-to for those cool days. More than just a simple sweatshirt, it's a declaration - be distinctive and spark a dialogue!
Fabric & Care
Gentle machine wash inside out. Do not bleach. Line dry out of direct sunlight, do not tumble dry. Do not iron on print. Wash separately with like colours.

Thickness
Lightweight
Heavyweight
Softness
Rough
Super Soft
Breathability
Waterproof
Breathable
Sustainability 🍃
Environmentally Responsible
Made of sustainably-grown Australian cotton yarns, which have an excellent reputation for quality and sustainability worldwide. Australian cotton is the most water-efficient cotton industry globally and has witnessed an 85% reduction in the use of herbicides and pesticides. The design is printed using high-quality, carcinogen-free pigment inks that are free from dangerous substances, chemicals, heavy metals, and undesirable surfactants.
Sustainable Production
Life Apparel's vetted local and international production partners produce limited quantities of each model, ensuring exclusivity and preventing overproduction.

Eco-Friendly Packaging
No plastic! Our products come in kerbside-recyclable or home compostable mailers, with deliveries through Australia Post supporting carbon-offset projects that reduce emissions.
The land and the people are one, without the land, we are nothing.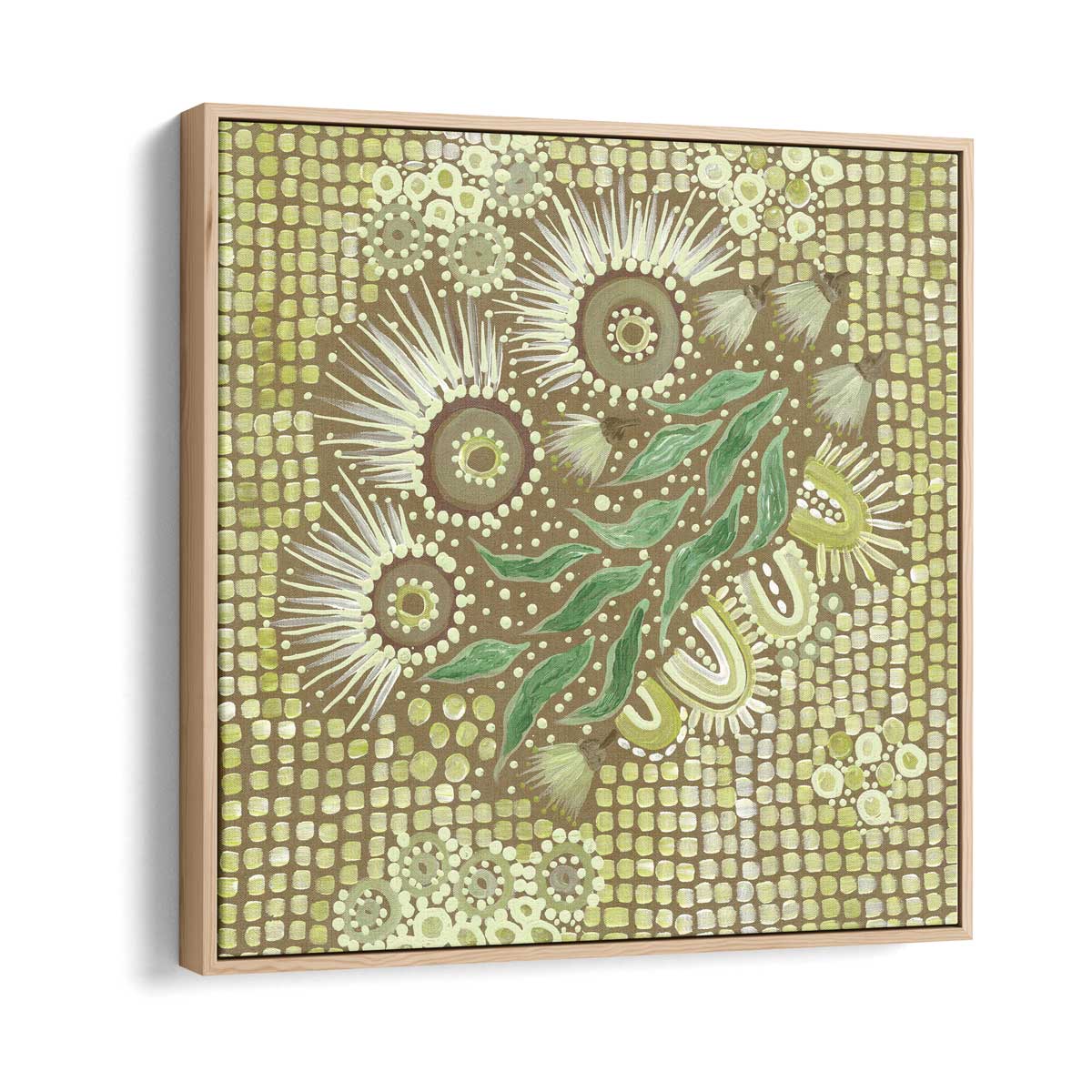 Protect Country
Created by First Nations artist Glenda McCulloch, a Kalkadoon woman, currently residing on Kalkatungu Country.

"We paint our traditional homelands (Kalkatungu country) heavily focusing on the landscape because it is very special to us. We draw inspiration from these connections and vivid memories. We use traditional shapes and symbols and an unrestricted palette to create a modern interpretation of our traditional culture.

Country is our connection to our home, to our family and to our stories. This is why we must protect it. The land provides us with all we need: our traditional food, medicine and shelter. It's our connection to our people, grounding and centring us when we feel lost. The land and the people are one, without the land, we are nothing. It's our home, it's who we are.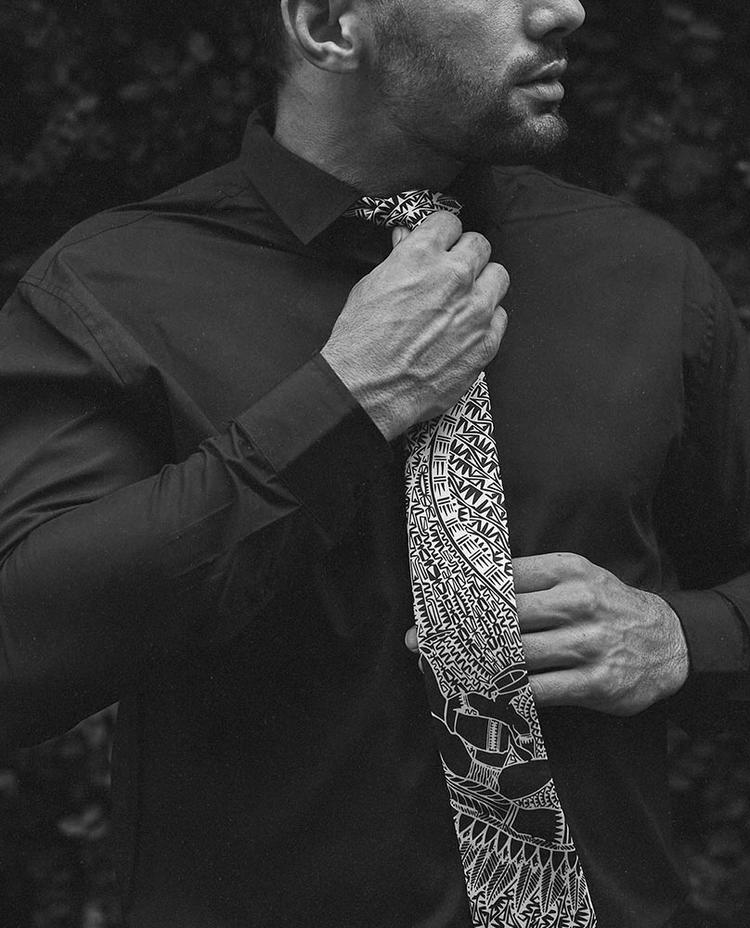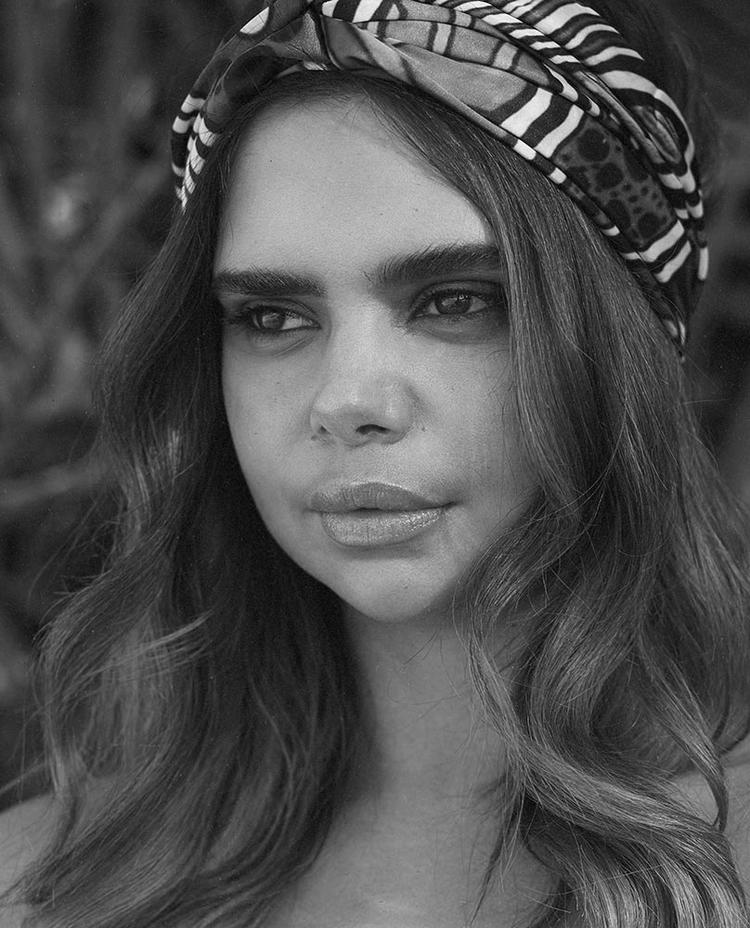 E S T . 2 0 1 4
Authenticity
Life Apparel is a proud, long-time member of the Indigenous Art Code, a system to preserve and promote ethical behaviour in Aboriginal and Torres Strait Island art.
Today, and every day – we exist as a messenger and vessel for First Nations Artists. Built on diversity and inclusion, collectively we strive to amplify Indigenous voices, accelerate social change and start important conversations through fashion. As an Australian-owned boutiqe label and proud allies, Life Apparel nurtures supportive, empowering and inclusive environments for everyone.
Cultivating an environment where all voices matter, and where our differences are celebrated and part of who we are.