T-shirt, Tradition
PRODUCT DETAILS
Show off your personality and let your tee do the talking! An easy-to-wear unisex t-shirt made from 100% Australian cotton - it will definitely start a conversation!
Fabric & Care
Gentle machine wash inside out. Do not bleach. Line dry out of direct sunlight, do not tumble dry. Do not iron on print. Wash separately with like colours.

Thickness
Lightweight
Heavyweight
Softness
Rough
Super Soft
Breathability
Waterproof
Breathable
Sustainability 🍃
Environmentally Responsible
Made of sustainably-grown Australian cotton yarns, which have an excellent reputation for quality and sustainability worldwide. Australian cotton is the most water-efficient cotton industry globally and has witnessed an 85% reduction in the use of herbicides and pesticides. The design is printed using high-quality, carcinogen-free pigment inks that are free from dangerous substances, chemicals, heavy metals, and undesirable surfactants.
Sustainable Production
Life Apparel's vetted local and international production partners produce limited quantities of each model, ensuring exclusivity and preventing overproduction.

Eco-Friendly Packaging
No plastic! Our products come in kerbside-recyclable or home compostable mailers, with deliveries through Australia Post supporting carbon-offset projects that reduce emissions.
Aboriginal lore was passed on through the generations through songs, stories and dance and it governed all aspects of traditional life.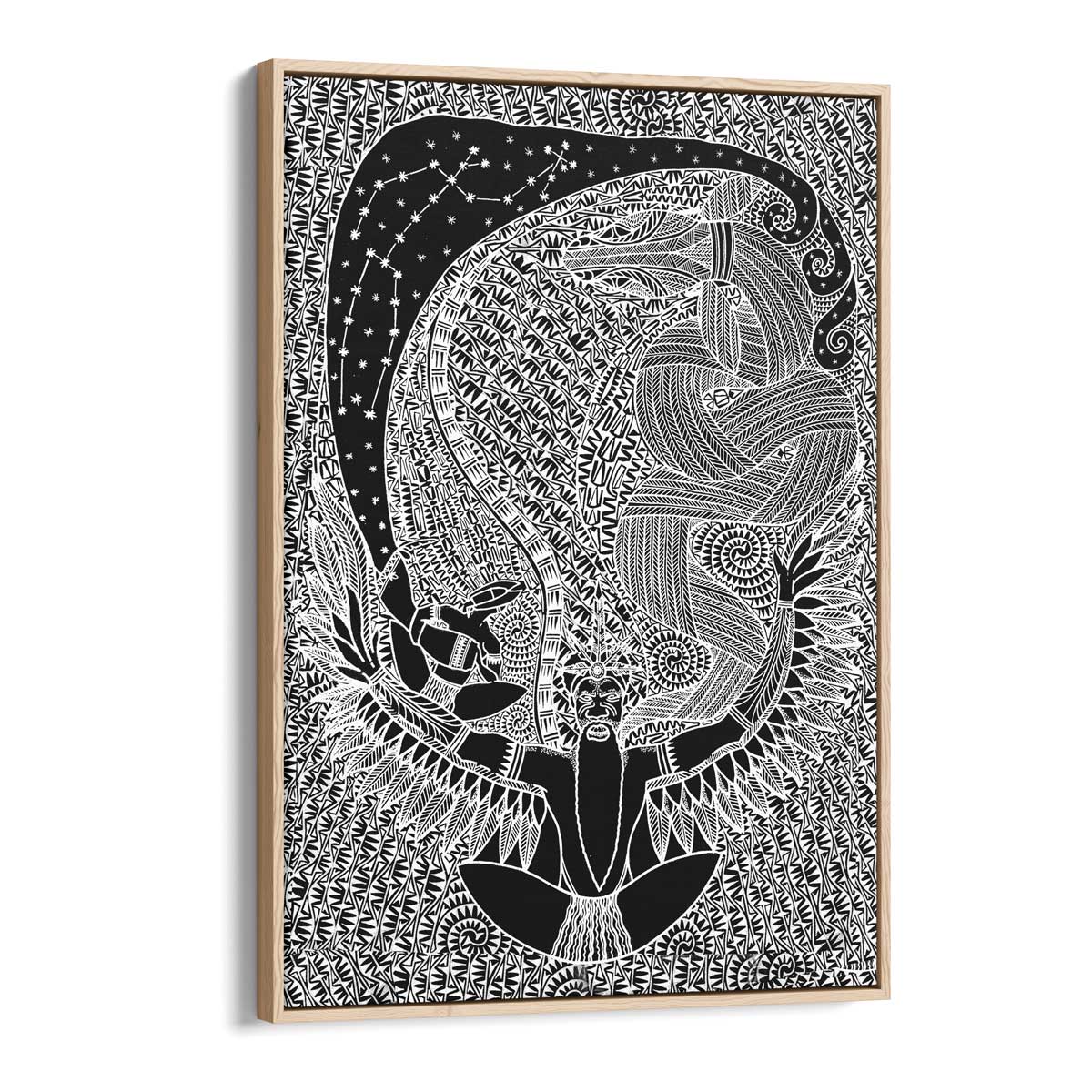 Tradition
Created by First Nations artist Glen Mackie (Kei Kalak), a Iama man from Yam Island, Torres Straits, currently residing on Yidinji/Djabugay Country.

"This design is about the lore* of the land. The man with the eagle wings is the holy man. He is the teacher. He holds the lore and teaches the lore. The Rainbow Serpent created the land and animals, this is a common creation story used across the Australian mainland and islands by its indigenous people.

The man with the 'Warup' drum is teaching you about the southern cross constellation. As a Torres Strait Islander, my people call this constellation 'Tagai'. It is a calendar for us, we still use it today passed down from generation to generation. It was verbally taught to us about the land and sea.

*The term 'lore' refers to the customs and stories the Aboriginal peoples learned from the Dreamtime. Aboriginal lore was passed on through the generations through songs, stories and dance and it governed all aspects of traditional life."

I dreamed a dreaming
About three years ago, I dreamed I found this spirit man in my kitchen, flitting in the air between dimensions, using my place as a short cut, and I "caught him" in my eye. Stumbling across him on a tshirt stopped me in my tracks. My version of how he looked is slightly different, but I knew he's the same one. I feel the strength of my dream having this tshirt. Might need to get the brown one too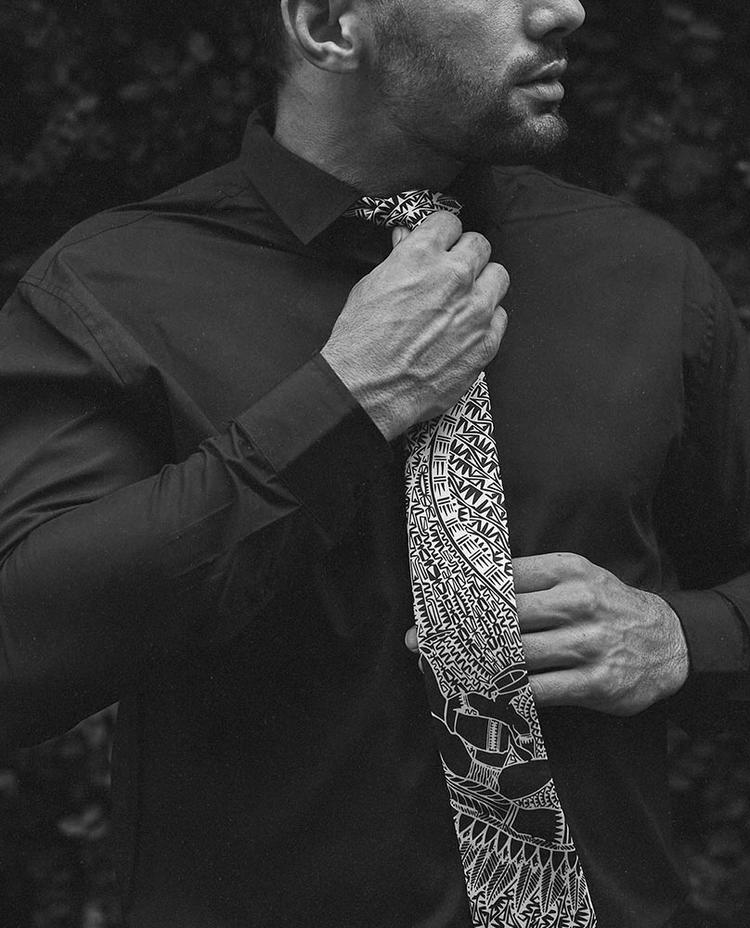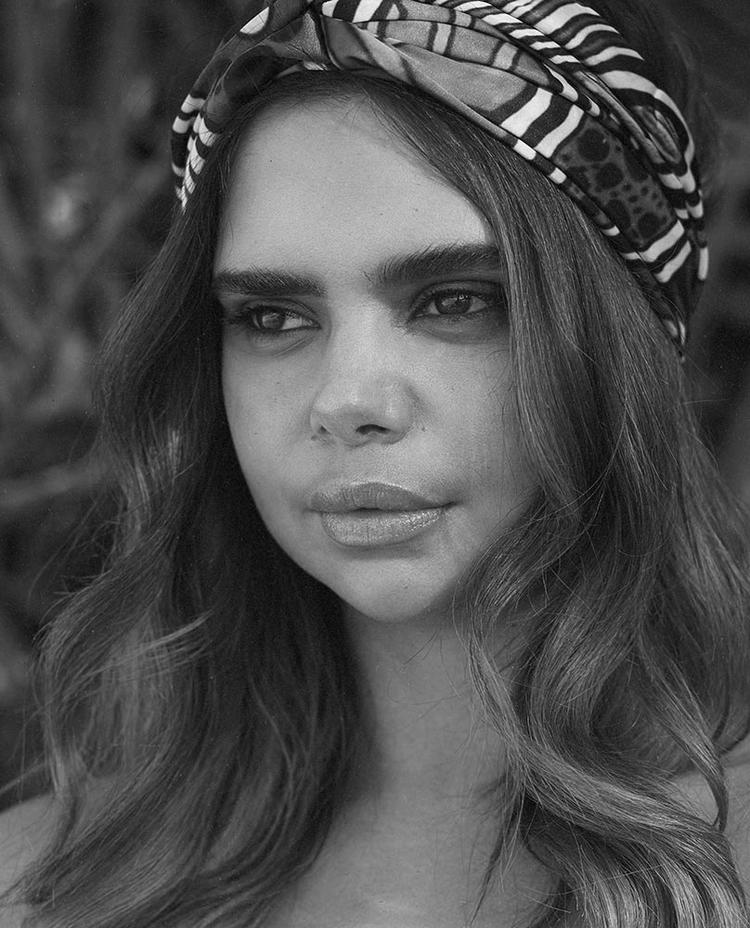 E S T . 2 0 1 4
Authenticity
Life Apparel is a proud, long-time member of the Indigenous Art Code, a system to preserve and promote ethical behaviour in Aboriginal and Torres Strait Island art.
Today, and every day – we exist as a messenger and vessel for First Nations Artists. Built on diversity and inclusion, collectively we strive to amplify Indigenous voices, accelerate social change and start important conversations through fashion. As an Australian-owned boutiqe label and proud allies, Life Apparel nurtures supportive, empowering and inclusive environments for everyone.
Cultivating an environment where all voices matter, and where our differences are celebrated and part of who we are.