First Nations artist Glenda McCulloch presents:
Framed Fine Art Print, Kalkatungu
A limited edition, high-quality reproduction art print crafted with museum-grade materials. Locally printed with pin-point precision on premium satin canvas, presented in a custom-built float frame made with sustainably sourced, solid Tasmanian Oak. Comes with Certificates of Authenticity. Learn more →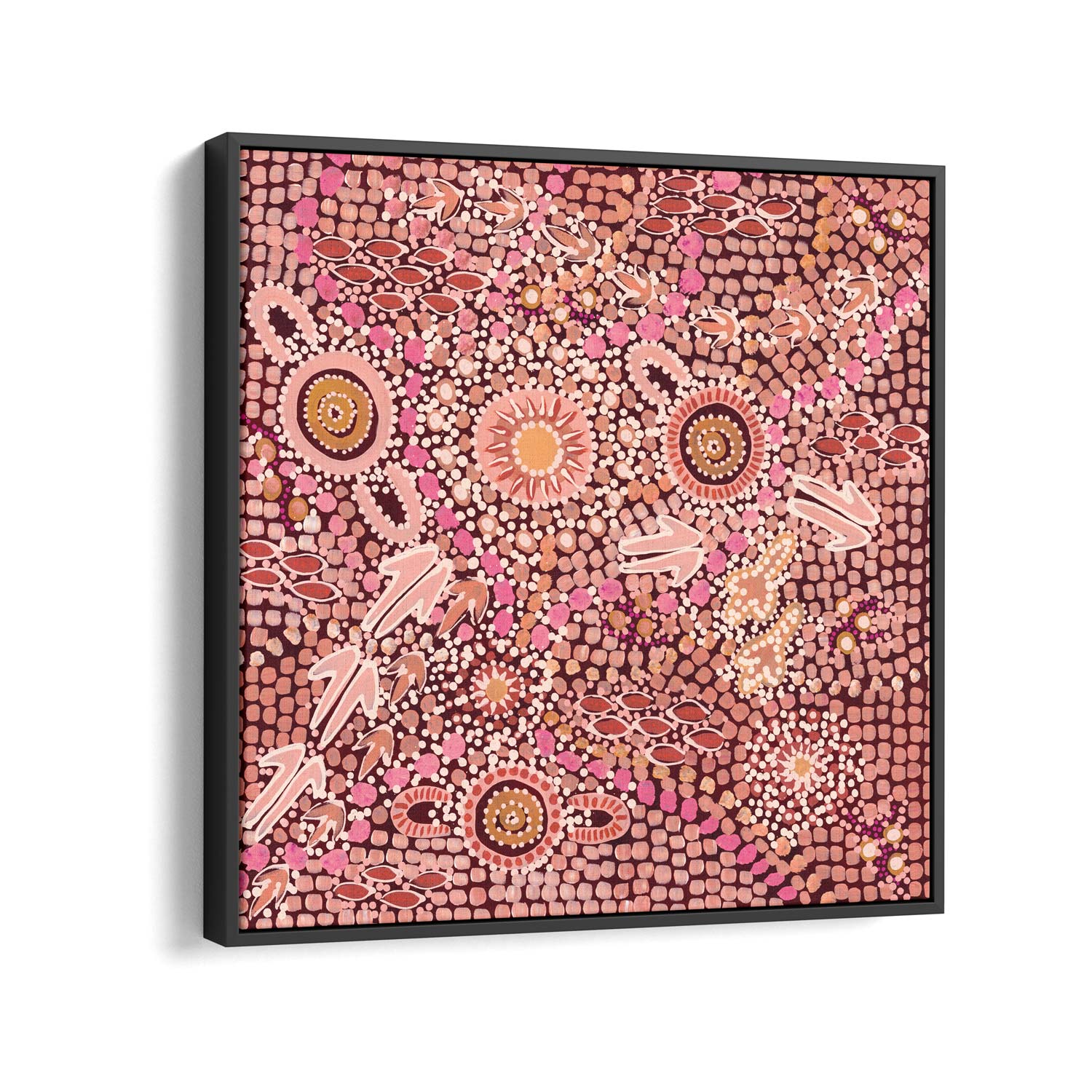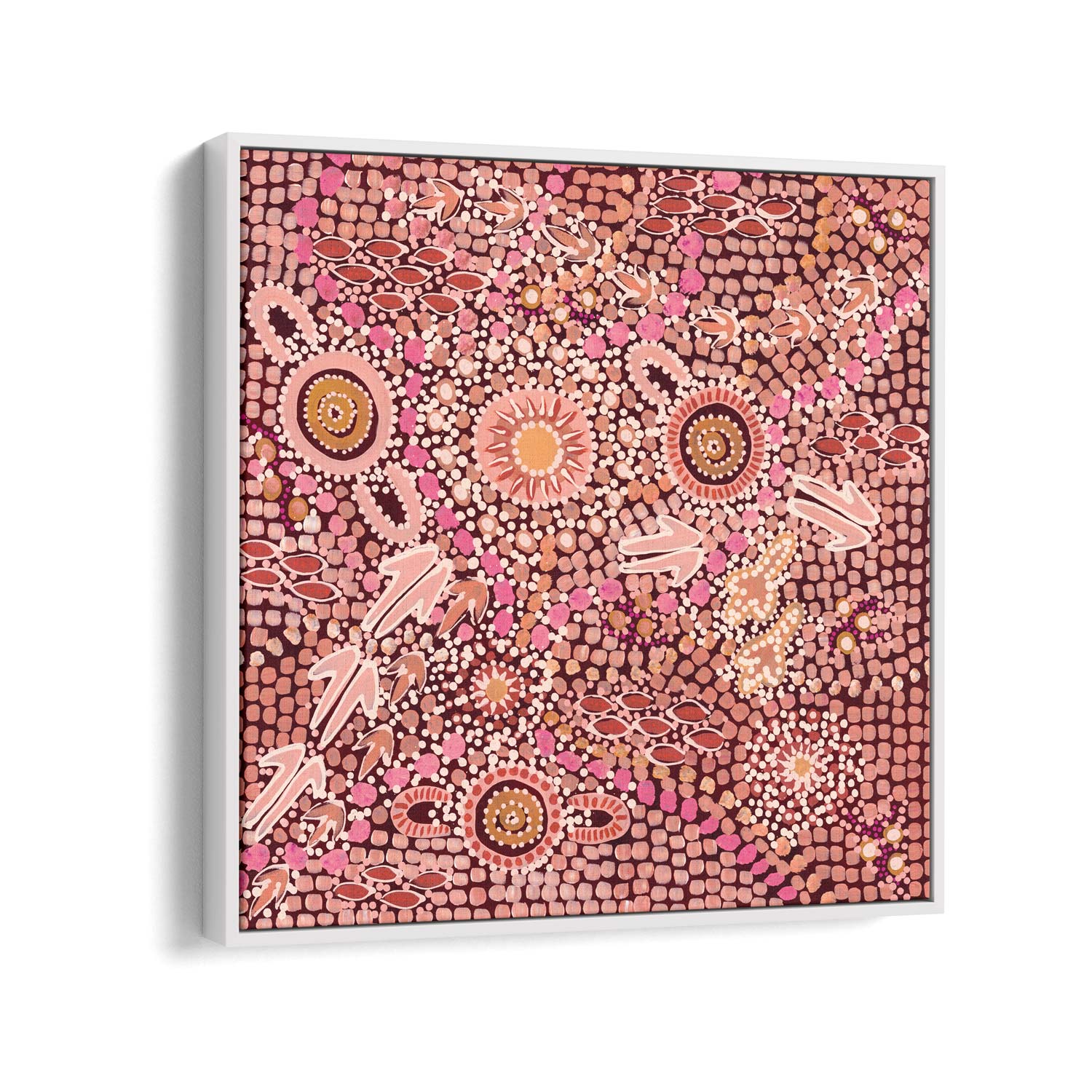 Select frame colour and size:
Incl. Free Shipping Australia-wide
100%
of the profit is directed to the artist when you purchase this fine art print.
Specifications
Canvas
Museum-quality HP Premium Satin canvas guaranteed to last over 200 years when displayed indoors
Weight: 381 gsm / Caliper: 463 micron
Locally printed in South Brisbane with environmentally friendly, high-quality HP Latex inks
Professionally stretched with 38mm finger-jointed pine stretcher bars and braced for extra strength on larger sizes
Frame
Hand-crafted float frame with stapled cord fixtures with a 5 mm shadow line
10mm wide on the face and 55mm deep with a 5mm shadow line between the canvas and the frame
Locally sourced, acid free, FSC® Certified, sustainable solid Tasmanian Oak
Available in natural raw, smooth black and smooth white finishes
Quality Promise
Drawing upon more than three decades of industry experience, the reproduction team expertly produces high-quality fine art prints.
In their local workshop, each frame is custom-built demonstrating an unwavering commitment to meticulous craftsmanship.
The team is dedicated to using eco-friendly, acid-free materials and solid wooden frames sourced locally, proudly upholding their dedication to Australian artistry.
Made-to-order
It'll take about 4 weeks to get everything ready, and then you can expect delivery within 3-8 business days. We'll send your items from South Brisbane, and you'll need to sign for them upon delivery.

Because our prints and frames are custom-made just for you, we can't accept change of mind returns. So, take your time and be sure before you order.
If, by any chance, your items arrive damaged during the journey, please tell us straight away. We'll sort out the replacement for you.
The peach-filled skies, together with the blues, pinks and purples, paint us the renowned Kalkadoon sunsets.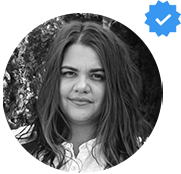 Kalkatungu
Created by First Nations artist Glenda McCulloch, a Kalkadoon woman from Kalkatungu country.

"We paint our traditional homelands (Kalkatungu country) heavily focusing on the landscape because it is very special to us. This country is where our father and our mother call home. We were raised here and it's also where we are raising our children. This country is very rough and rugged, the heat has twisted and folded back on itself and the ochres have been pushed up from the depths. Gold, silver and the many other minerals in the earth give us the most unique mineral belt in the world. The peach-filled skies, together with the blues, pinks and purples, paint us the renowned Kalkadoon sunsets. Spinifex covers the hillsides, the ghost gums flourish among the intensely red dirt where our Kalkadoon Warriors quarried famous green stone axes.

We draw inspiration from these connections and vivid memories. We use traditional shapes and symbols and an unrestricted palette to create a modern interpretation of our traditional culture."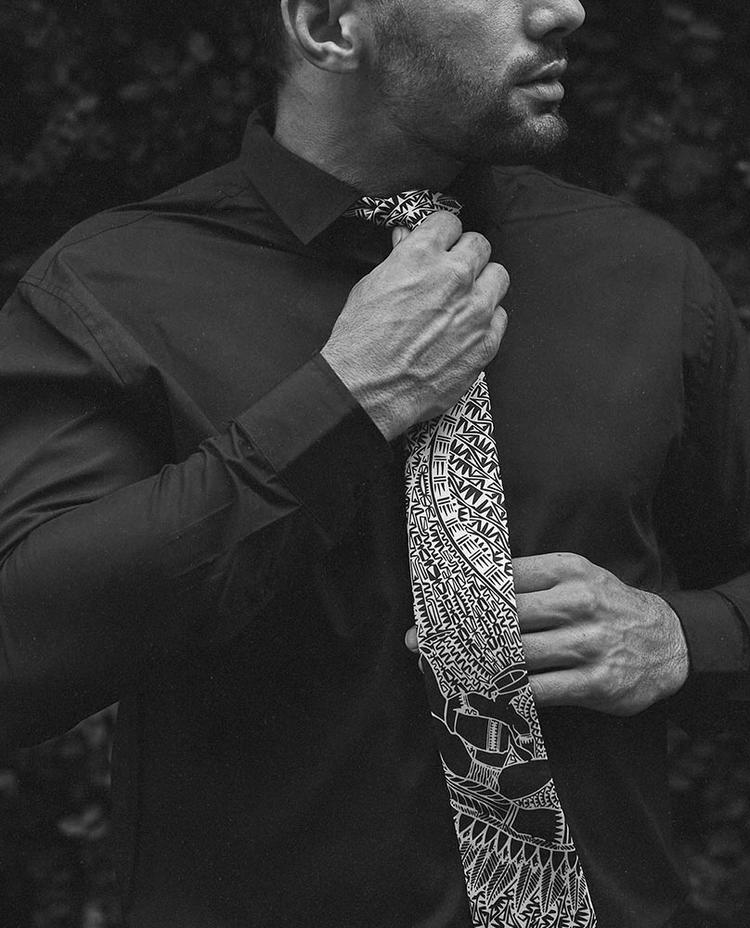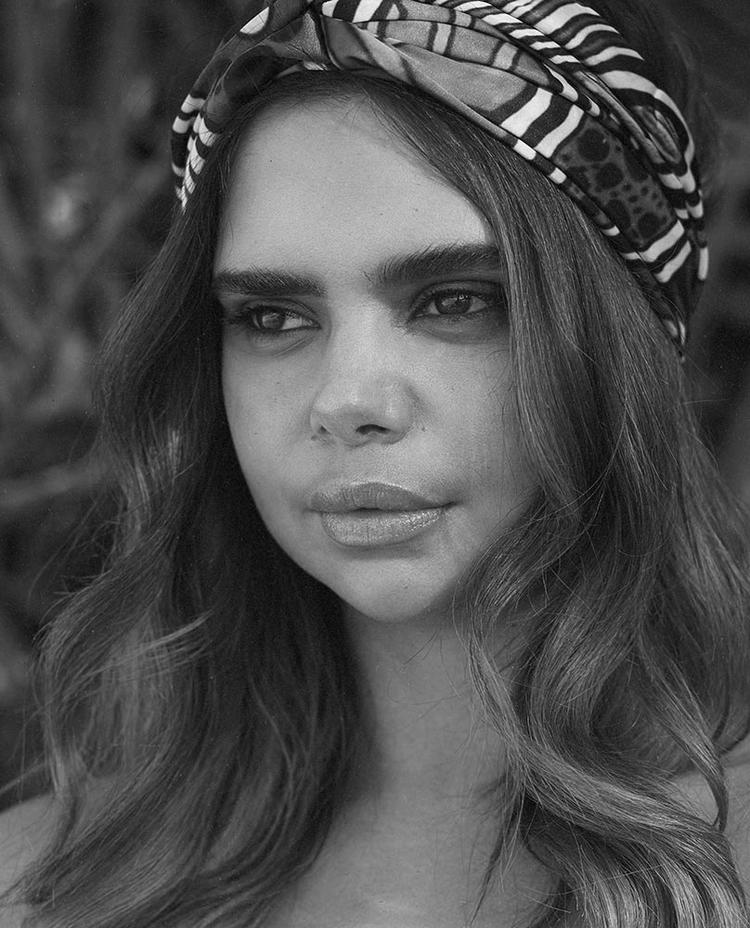 E S T . 2 0 1 4
Authenticity
Life Apparel is a proud, long-time member of the Indigenous Art Code, a system to preserve and promote ethical behaviour in Aboriginal and Torres Strait Island art.
Today, and every day – we exist as a messenger and vessel for First Nations Artists. Built on diversity and inclusion, collectively we strive to amplify Indigenous voices, accelerate social change and start important conversations through fashion. As an Australian-owned boutiqe label and proud allies, Life Apparel nurtures supportive, empowering and inclusive environments for everyone.
Cultivating an environment where all voices matter, and where our differences are celebrated and part of who we are.